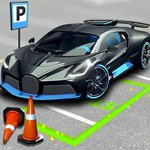 Car Parking City Duel
Car Parking City Duel game, a brand new adventure begins. A great driving game has been prepared both for you and your friend. Enjoy playing alone or with your best friend. Start the game on the game map and join the races, if you enjoy it, drift a lot. If you want, park your car in the best way in parking mode, you choose and do what you want.
Have Fun !
Game Controls
Player 1: Move: "W,A,S,D" or "ARROW KEYS(In 1P Mode Only)" Switch cam: "C" NOS: "L-SHIFT" Brake: "SPACE" Restart: "R" Look back: "T"
Player 2: Move: "ARROW KEYS" Switch cam: "K" NOS: "O" Brake: "P" Restart: "U" Look back: "L"